02.23.07

The Freshest Kids: A History of the B-Boy
Fun history of hip-hop and breakdancing in particular.

Modern C++ Design, by Andrei Alexandrescu
If ever you thought you understood C++…

Hard-boiled Wonderland and the End of the World, by Haruki Murakami
A much easier, faster read than The Wind-Up Bird Chronicle, but I prefer my darkness alone in the bottom of a well rather than in a subterranean cavern with a plump 18 year-old who may or may not be a sex interest.

King: Man of Peace in a Time of War
A look at Martin Luther King's principle of nonviolence in the context of the Vietnam War. The extended clip of King on the Michael Douglas show was fascinating. In the future, we'll be seeing more and more legendary figures in down-to-earth contexts like this.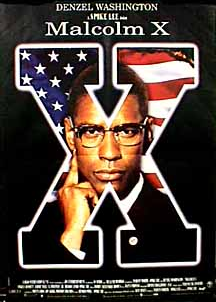 Malcolm X, Directed by Spike Lee
Malcolm X's life forms a fascinating counterpoint to Dr. King's, and this is one hell of a movie.