Peaks: Slide
Type: Out & Back
Time: 4 h
Distance: 6.1 mi
Elevation Gain: 1780 ft
Hikers: Dan, Alex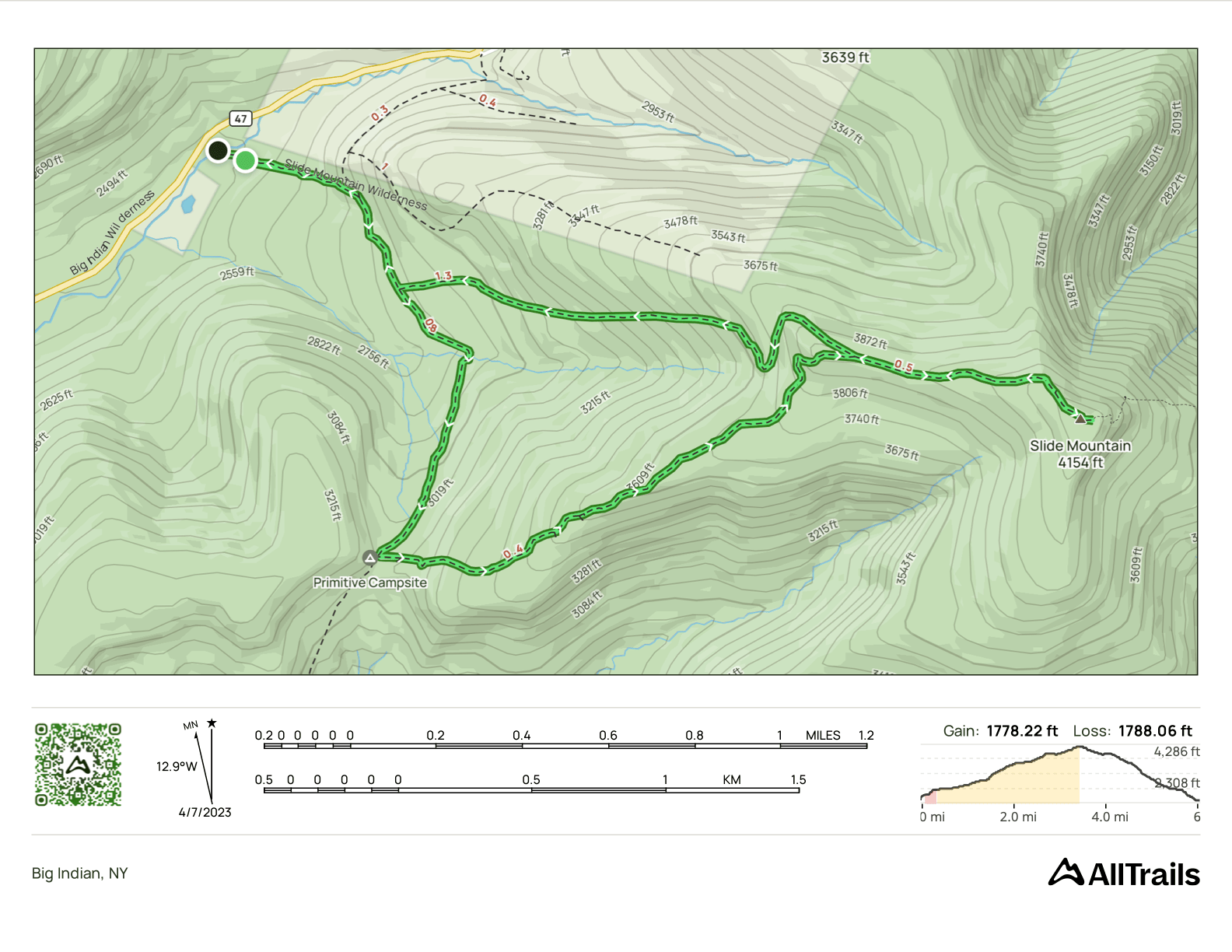 Timeline:
1:10 PM Start hiking
3:25 PM Summit
5:00 PM Back at the car
I remember looking at a list of all the Catskills high peaks in 2020. That made me want to climb Slide, the tallest. Sunset wasn't until 8:40 PM on the summer solstice, so a casual, late start was no issue. It looks like we both wore shorts and t-shirts the whole way up.
Looking back at my photos, the forests look positively luminous at the peak of summer.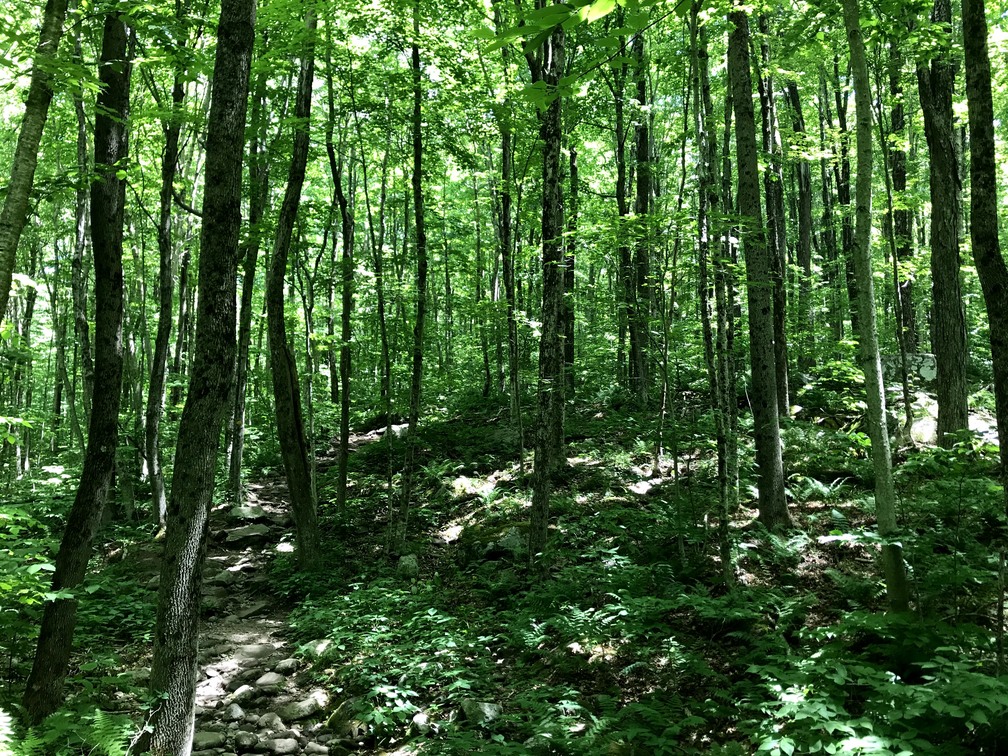 We took fairly wide paths the whole way up which followed streams. I remember lots of mud and rocks, and have a general recollection of this being steep, long, and not that interesting. I was curious about this memorial which was marked on the map.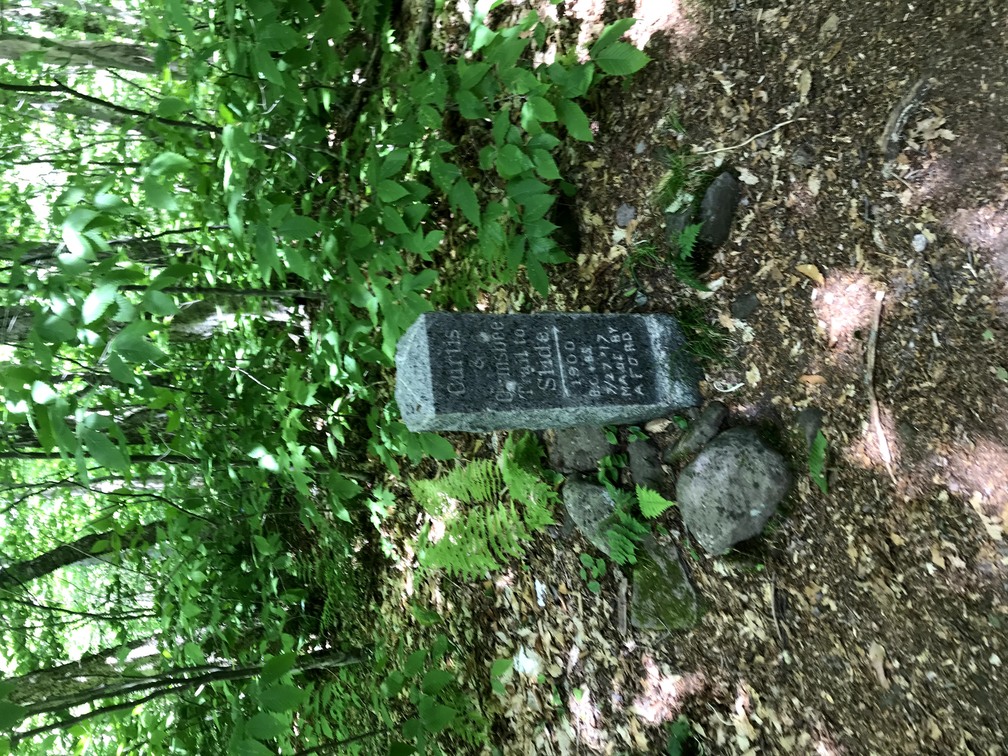 I always like the scruffy conifers on ridge tops, though!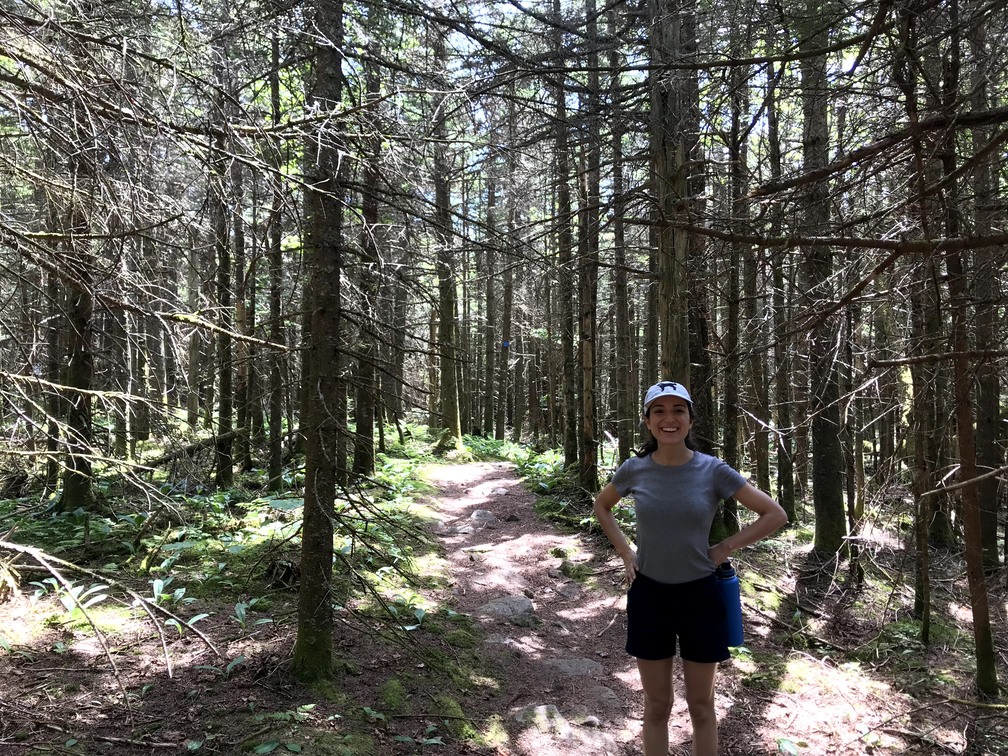 The summit was rocky, exposed and beautiful.

I found this same route much more enjoyable in the winter. And even though it's longer, I much preferred the approach from Denning Road.