Panther (failed) aka "The time when Google Maps took us to the wrong trailhead"
Peaks: None
Type: Out & Back
Time: 5.5 h
Distance: 8.8 mi
Elevation Gain: 2300 ft
Hikers: Dan, Alex
Timeline:
11:40 AM Started hiking from Woodland Valley Trailhead
1:50 PM at junction with the trail we intended to hike
2:30 PM at Giant Ledge

5:15 PM Back at the car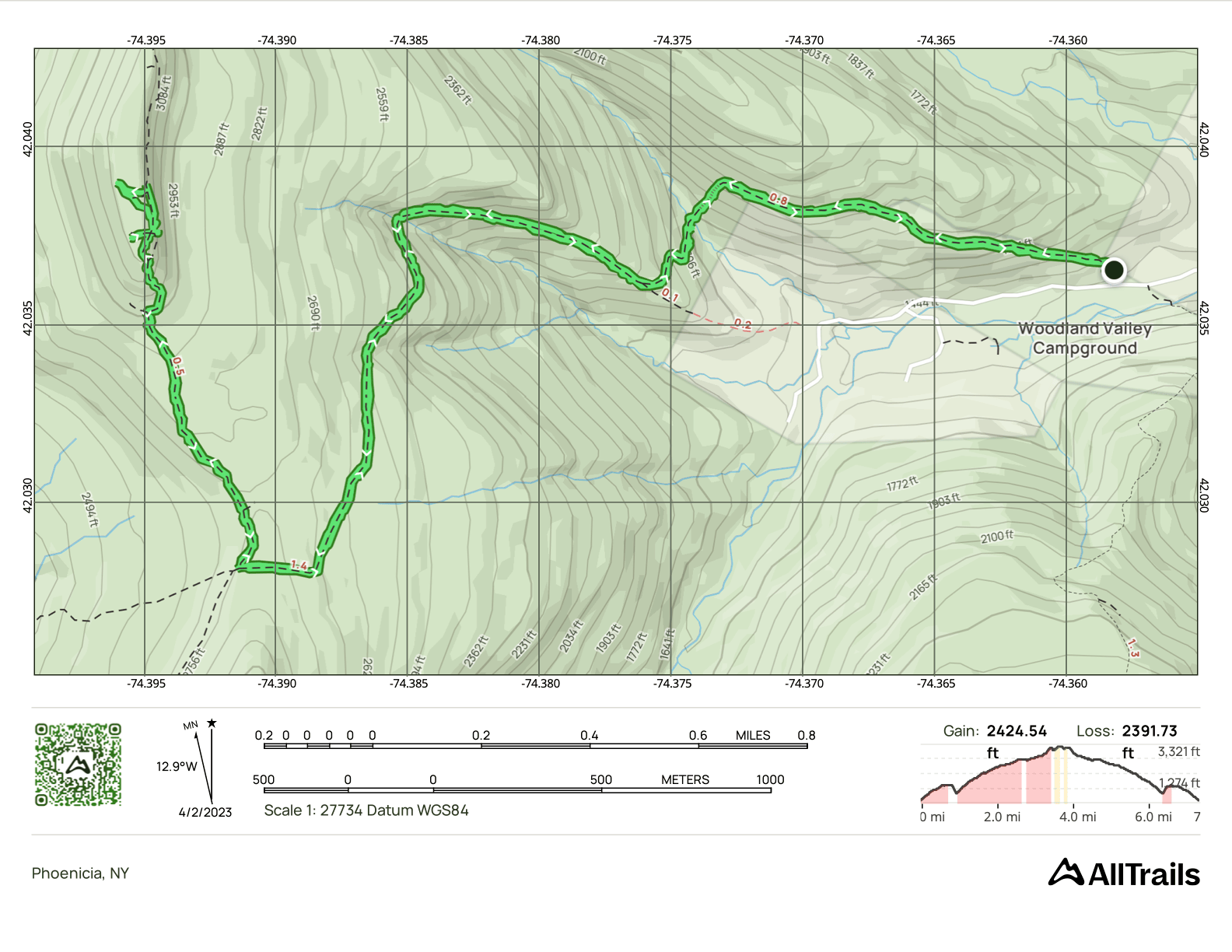 We tried to get Panther on our way back from a trip to Potter Hollow, where we'd spend most of 2020. Driving from Windham, Google routed us to a parking lot on the opposite side of the mountain from where we wanted to go.
This was a mixed bag—it made Panther something like a 12 mile hike instead of a 7 mile hike, but it did mean that we were walking on much less heavily-trafficked trails. We saw some pretty cool waterfalls.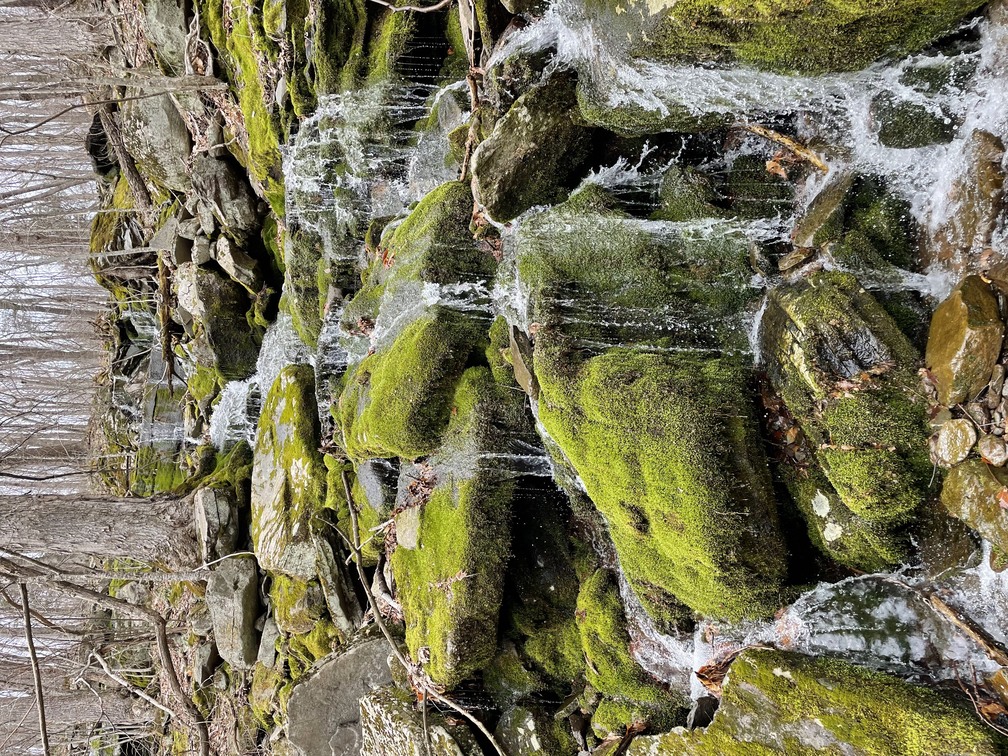 We got our first red-breasted nuthatch (a "lifer" as the birders say) and heard lots of Blue Headed Vireos singing along the walk. It wasn't cold (I hiked in a t-shirt) but there also weren't any leaves on trees yet, or even flowers.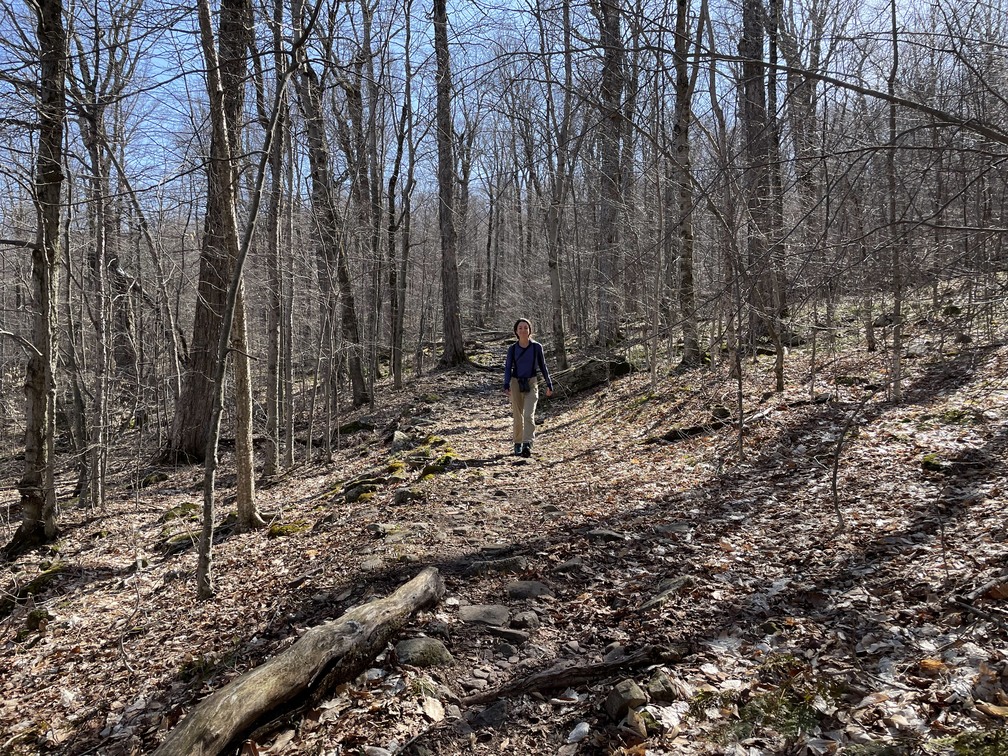 We made it to Giant Ledge but turned around before getting the summit. The view was spectacular. We were surprised to see snow in the north-facing valleys, still hanging on in late April!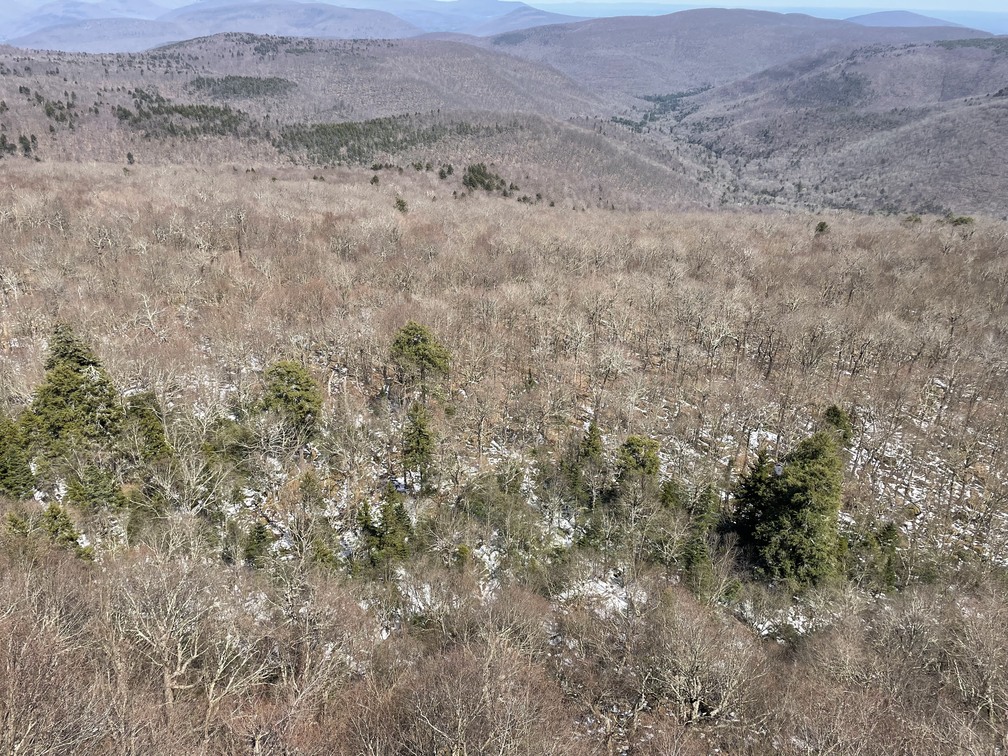 It was a bit sad to come so close to the peak of Panther without bagging it but, given our energy levels, that was the right decision. Lesson learned from this hike: be paranoid about which trailhead you're being directed to!