03.27.13
My group recently launched a custom UI for March Madness searches: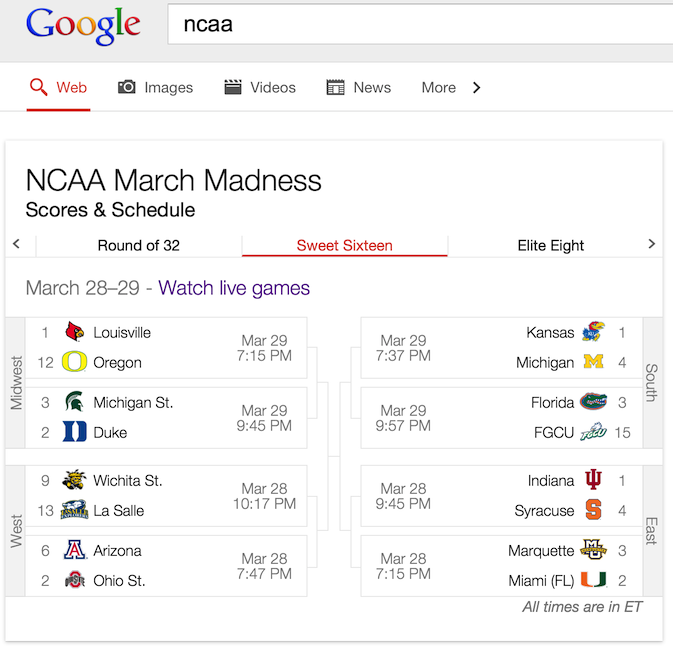 The Sweet Sixteen view looks particularly nice on tablets, where you get high resolution team logos and crisp text for the team names. While games are being played, you can follow the scores live in the bracket.
The launch was an interesting experience. I wrote a tweet shortly after we went live. It immediately got picked up by TechCrunch, Search Engine Land and Fred Wilson.
There are some slightly wild CSS tricks going on to mirror the bracket on the right-hand side and to make substitute team abbreviations when their full names won't fit. Fodder for a future danvk.org post!
Permalink Comments off