04.06.07
While reading Wikipedia's Mandelbrot set article, I stumbled upon the exceedingly cool Buddhabrot, and the even cooler Nebulabrot: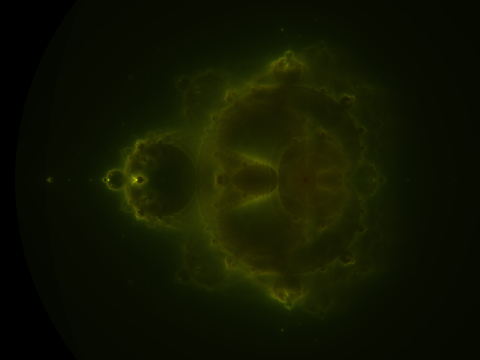 I'll write more about the math later, but what I find most interesting about it is how it naturally fills in the "boring space" inside the Mandelbrot set: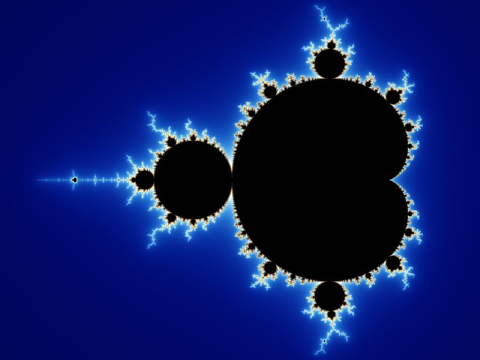 The interior of the Nebulabrot is also a fractal, as a zoom shows: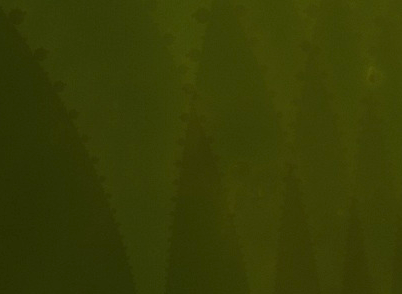 Those little buds are all Mandelbrots.
Being a CS-type, once I saw the definition, I immediately set out to render the most detailed Nebulabrot ever seen. It's 10240×7680 and gorgeous. Here are some zooms (click for full-res versions):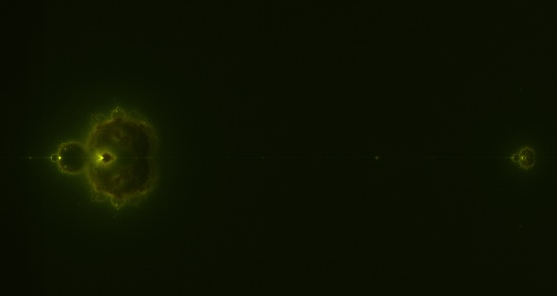 "Island universes" along the negative x-axis
Here's a link to the full JPEG (4.3MB) and the full PNG (44 MB).
If you zoom all the way in, you'll see some graininess, even in the PNG. This isn't a compression artifact. It's a hint of further structure. If I'd cranked up the dwell limit in my rendering, the noise would have been even more miniature Mandelbrot sets!
Update: MarkCC over at Good Math, Bad Math has a post about MapReduce that discusses the way I generated this at length.