08.11.07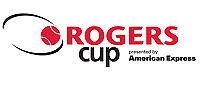 Novak Djokovic upset Rafael Nadal in the Rogers Masters semifinals this evening, making up for the Wimbledon semifinals earlier this year. It sets up an interesting final with Roger Federer tomorrow afternoon (noon PST) in Montreal. Fed's never lost to Djokovic before, (he's 4-0) but they haven't played since Djokovic cracked the top ten earlier this year. This is the final I was rooting for at Wimbledon earlier this year, as those elusive "astute readers of danvk.org" will recall. I'm calling Fed two sets. I don't think Djokovic can beat him.
This week and next also mark one of the more brain-dead stretches of the ATP tour. The top players are required to enter all nine Masters Series events, which are just one notch below the Grand Slams. Tomorrow is the Rogers Masters final, and on Monday the Cincinnati Masters begins. There's not even a one day break, but the players are all required to enter both. This makes for some really exhausted players and surprising results at the Cincy Masters. Last year Federer won the Rogers Masters, but lost to #21 Andy Murray in early round play the next week. For a sense of what an aberration this was, Fed only lost to two players last year: Nadal and Andy Murray. It's absurd that the ATP continues to schedule the Masters Series in this way.
Update: Novak made me eat my words, winning 7-6(2), 2-6, 7-6(2). Fed came quite close to winning the first set: he botched five set points before Djokovic sent it to the 'breaker. Mad props to him, I underestimated him. He'll be fun to watch at the US Open this fall.