12.02.08
I plugged in my cross streets on the San Francisco Library's digital photo archive and found this picture. The image is mislabeled. The street in the foreground is actually Fillmore, not Webster. Which means that this photo, from 1945, was taken from my roof!
This past weekend, Miriam and I did a Now and Then shot. There's a higher-resolution image there, but you can fade between them using the slider here: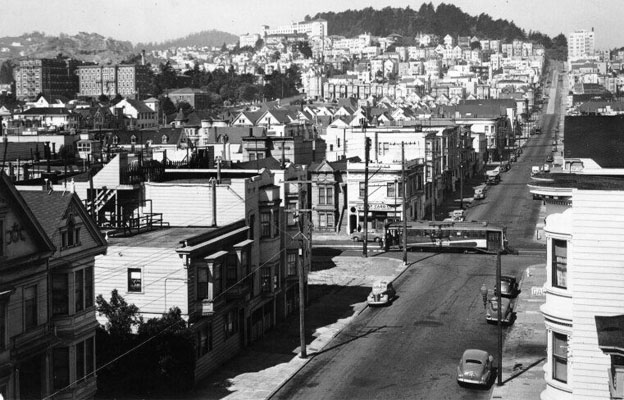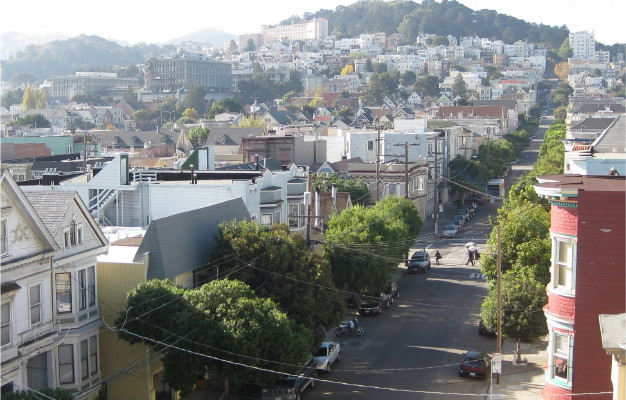 1945
2008
Update (2014): check out a high-resolution before/after!
There are more trees now, more cars and more power lines, but one less cable car. But the coolest difference is only noticeable if you look at the tall building in the upper right. It hasn't shrunk. No, the trees in Buena Vista Park have grown!