08.18.13
A few months ago my group at work launched the Statistics Knowledge Panel, which shows you an interactive chart when you search for a public data statistic on Google: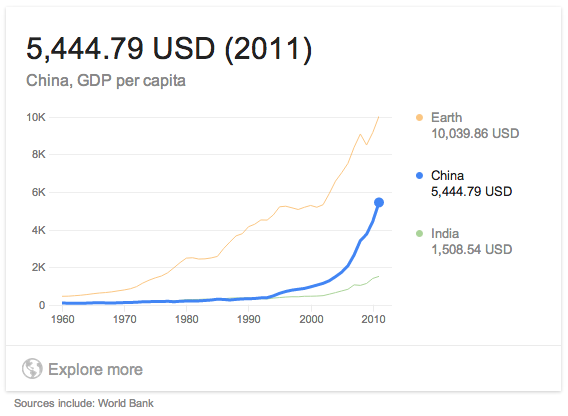 The feature uses query refinements to anticipate other statistics you might be interested in (e.g. "population india" → "population china"). These put the original statistic into context. We got a shout out from Amit Singhal at Google I/O when we launched!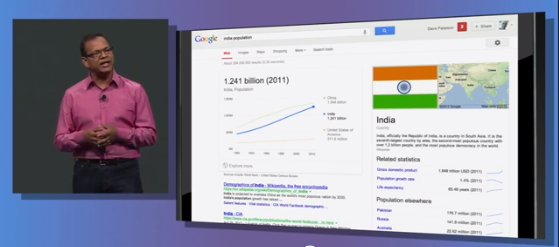 Here are a few fun queries you can try:
The charts work great on mobile and tablet, too!