05.16.07
A friendly welcome to the world to my new nephew, Jasper Vanderkam Conway! He was born 2:15 AM on May 16th, and weighed in at 7 pounds 8 ounces.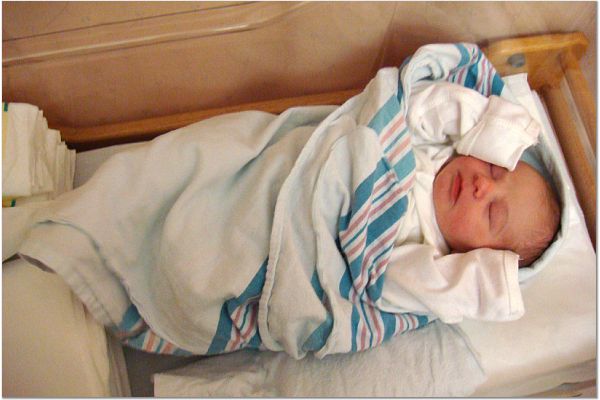 Let's see that face!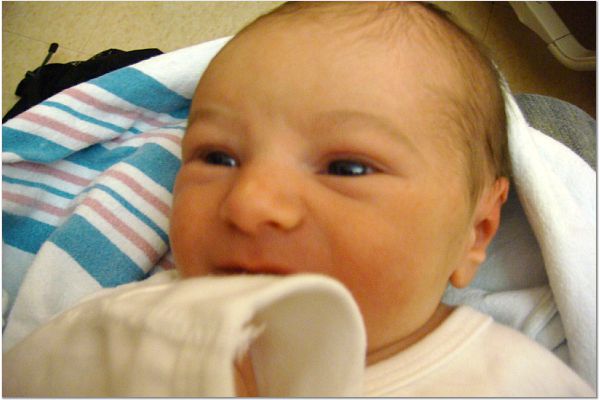 Baby and mommy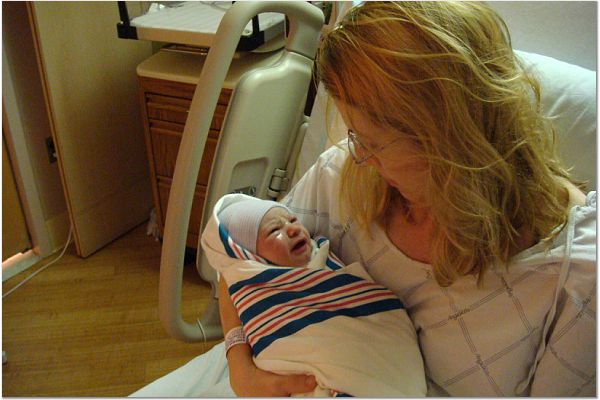 And Daddy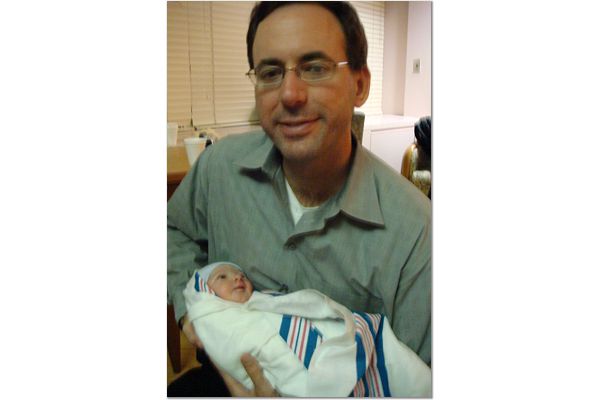 Long ago, Bob Dylan wrote about seeing "a newborn baby with wild wolves all around it." Things look turbulent with mom in that picture, but he looks pretty happy and doll-like with Daddy. Wolves? I think he'll be OK with those two. I'll get a chance to meet little Jasper the weekend of July 4 when I visit the fam in New Jersey.