05.17.07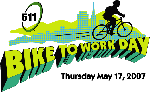 Today was Bike to Work Day in the San Francisco Bay Area. I celebrated appropriately, along with many, many other Googlers. My commute is about 10-15 minutes by bike. It's almost respectable, but nothing compared to the 45-mile San Francisco to Mountain View commute that a surprising number of people undertook.
There were some fun activities organized around the day. The coolest: I got to ride a brand-new Conference Bike, a seven-seated, three-wheeled beast of a bicycle. There were also free chair massages. I heard Larry's unmistakable, gravelly voice during mine, so at least one of our founders participated. I can only assume that Sergey was still on his honeymoon.
Google has a program to encourage self-powered commuting. The company makes a donation to a charity of my choice each day I bike in. So how have I been doing?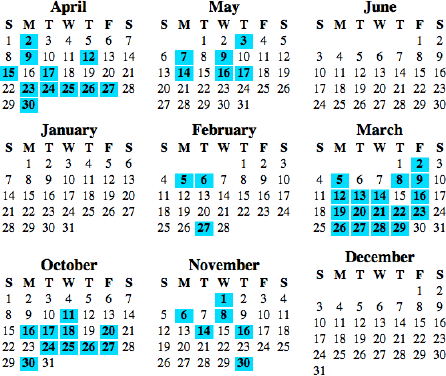 I made the commute 16 times in Q4 before the winter cold set in. I remember that November 30 bike ride pretty vividly. It was freezing cold, dark, and I didn't have a long-sleeve shirt. Brrrrrrr.. it was enough to keep me off my bike for another two months. I hit 20 in Q1, thanks to a surge in March. My goal is 40 this quarter. I'm at 17 as of today, hopefully 18 by tomorrow. That's a little off-pace, but it's definitely doable. I'll need to bike in 3/5 days two weeks and 4/5 days four more weeks to make it. That'll be tough.
The main thing reason I don't bike in every single day is racquetball. If I'm going to be playing in the afternoon or early evening, it just doesn't make sense to bike in, bike back home, drive to the racquetball club and back.
And speaking of racquetball, I'll hopefully have some hardware to show off in a forthcoming blog post…
Permalink Comments off