03.29.14
After seeing this image posted on reddit last week, I took a deep dive into the strange world of extreme caving.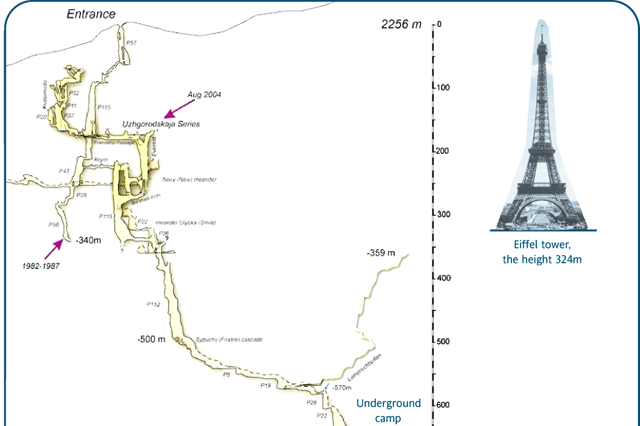 This image is big! Click through to see the whole thing.
The Krubera Cave is the deepest in the world, descending 2,197 meters from its inconspicuous entrance to its deepest explored areas. It's located in Abkhazia, a breakaway territory in the Republic of Georgia. In some ways, caving is an even more extreme activity than high altitude climbing. Descending to the bottom of Krubera takes a team of dozens of people over a month, a month during which they'll never see the sun.
One question I had was "why does an expedition end?" I got some answers from this amazing documentary about a 2003 expedition. Their goal was to explore this siphon at 1440m below the surface:
Read the rest of this entry »
Permalink Comments off